Magnificent two bed apartment located in a residential area offering a breathtaking view over the sea and the Esterel hills.
Space
This spacious two bedroom apartment located in the secured and luxurious residence Pierre & Vacances in the building Le Francia, located on a hill just over Cannes offering a breathtaking view on Cannes bay and the Esterel hills.
This apartment is composed of :
- Spacious an bright living room with a cosy terrasse where you can enjoy a nice meal
- A dining table area in between the living room and the kitchen
- Opened fully equipped kitchen with dishwasher machine, coffee machine, oven, microwave, fridge, recycle method.
- Bedroom 1: double bed (140X200CM) with a hangers and storage area (one fan available)
- Bedroom 2: 2 single beds (90X200CM) with a storage area over the beds
- Bathroom 1: shower, toilets
- Bathroom 2: bath tub, hair dryer
The building has a tennis court which you are totally free to use if you want to. In order to book a court, you will have to go to the reception and see possible availabilities.
There, you also have access to two pools ! The first one is located right under the apartment and is reserved for your building. However, the second pool is a infinity pool with an amazing sea view as shown on the pictures. Right next to it, you have a restaurant and a bar, where you are more than free to go to.
Restaurants and bar open from 10 AM to 11 PM.
There is a Convenient store in the residence for you to enjoy throughout your stay.
A laundry room is available as well (additional costs).
This apartment has its own private outdoor parking spot.
Access
Guests have access to the entire apartment.
Interaction
Dominique will be the one taking care of welcoming you ! She will show you the apartment, give you you're keys, she will be explaining to you everything about the apartment and its surrounding and assist you throughout your stay to make sur everything goes as well as planned.
Neighbourhood
This apartment is located in a residential neighbourhood where nature meets the city. You will there be able to enjoy the quietness and the security of this area while being at a direct proximity to the center.
Restaurant around : Plage des Sports, Boulevard du Midi Louise Moreau, 06400 Cannes (700 meters away)
Convenient store : Leader Price, 100 Rue Georges Clemenceau, 06400 Cannes (1,3 km away)
Beach : Plage du Midi, Cannes (1,2 km away)
Notes
This apartment has convertible AC in the living room but not in bedrooms. However, you will easily be cool if you keep doors open!
The apartment's access has stairs, so it might be difficult if you have troubles walking.
To access the pool; pool bracelets will be required for security purposes. If you loose one, a charge of 50 euros will be deducted from your security deposit.
Upon check in, you will have 4 bracelets.
The restaurant are open from April to October.
Van Gogh condominium life rules
Document to be signed by each tenant
A deposit of 250 euros will be asked of seasonal tenants, as soon as they arrive and may not be returned for non-compliance with one or more of these rules during their stay by you or the tenants under your responsibility. In case of alleged abuses, this sum will be taken from the owner's account by the trustee, the owners then holding the bail.
Traffic lanes and car parks: A) Parking is prohibited under the entrance porch. B) In the reception yard, traffic and manoeuvring in parking spaces within the traffic code are permitted for 15 minutes C) Traffic and manoeuvring in parking spaces are regulated by the traffic code. D) As such, speed and direction of traffic are regulated by existing signs that should be respected. In car parks, it is forbidden to let an engine run at a standstill. F) Any incident or degradation will result in a refund of the reclamation costs. G) A vehicle can only occupy one parking space
Access: A) Access is only permitted to occupants, personnel related to the activity of the residence, the syndic, declared and listed companies. B) Entrance codes must not be disclosed under any circumstances.
Apartments: A) They are designed for a certain number of people. B) Insurance companies require, for security reasons, to respect this number. C) It is forbidden to hang linens on windows or on the railings of balconies, including towels from the beach: use the bars attached to the walls of loggias that are intended for this purpose. D) Thank you for reporting any leaks, breakdowns or damage you see in your apartment. E) Any gas-powered device is strictly prohibited.
Children: they should not be left unattended.
Animals: A) Only dogs and cats are allowed in the residence. B) It is imperative to keep them on a leash, even on the garden floor, to ensure the safety and tranquillity of the neighbours. C) You must collect their droppings and ensure that they respect the calm and environment of the residence. D) You must not leave your dogs alone in the apartments, because in your absence, they bark and disturb the neighborhood.
Hygiene and safety: a) Thank you for using the garbage containers available to you and for respecting selective sorting. B) Their location is shown on the plan that was provided to you and the one displayed at the reception. C) It is forbidden to store garbage bags or rubbish on the landings, even on a temporary basis, in order to avoid the most proliferation of rodents and insects, odors, and also for aesthetic reasons. D) Common areas (passageways, stairs, elevators, parking ...) must be maintained in a state of cleanliness. E) Any paper, packaging, butts should be thrown into the baskets and ashtrays provided for this purpose.
Respect for others: A) It is forbidden to spit, to urinate in common areas. B) Religious demonstrations are strictly forbidden both on terraces and in common areas. C) Any activity that produces odour or smoke is prohibited. D) Ball games are prohibited outside the playground reserved for this purpose. D) Any noise, of any kind, disturbing the tranquillity of the occupants, is strictly forbidden, even though it will take place in the interior of the apartments. E) It is forbidden to use drugs throughout the residence. F) It is forbidden to consume alcohol in common areas. G) Occupants should be careful to limit noise emanating from apartments (TV, music) especially on terraces and balconies, together with untimely moving of furniture. I) Extended gatherings in common areas at late hours are prohibited. J) We ask you to respect the rules of life of your residence for your comfort and that of your neighbors.
Works: Noise-causing work is prohibited during July and August.
Responsibility: A) You are the guarantors of the people who accompany you and their behaviour. B) You are also the guarantor of your guests and tenants. C) Any disturbance that may affect safety or tranquillity should be reported to security personnel, at this number.....
Leftovers of any kind: A) None of the co-owners, workers or occupants of the building, are authorized to clutter the entrances, hallways, passageways, landings, stairs, courtyards and other common places, or let anything stay on its common areas. B) The passageways may not, in any case, serve as bicycle, motorcycles or children's cars garages. C) It is strictly forbidden to deposit rubbish and bulky material in car parks, they must be transported to the dump, or otherwise removed by ALLO MAIRIE, at your request.
+ More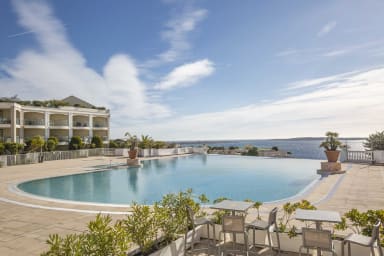 24 Hour Check-in
Air Conditioning
Antique
Art Deco
Atypical
Baby bath
Baby crib
Babysitter recommendation
Balcony
Baroque
BBQ
Breakfast Included
Central Heating
Cleaning and disinfection
Clothes Dryer
Coffee Maker
Concierge
Contactless check-in and check-out
Contemporary
Dishwasher
Driver
Dvd Player
Ecological
Elevator
Empire
Energy-efficient devices
Essentials
Filtered Water
Fire Extinguisher
Fireplace
First Aid Kit
Free Cleaning
Freezer
Fridge
Full Equipped Kitchen
Garage
Garden
Gated Community
Gated property
Gloves available
Hair Dryer
Hammam
Hand sanitizer
Hangers
Heated Pool
Heating
Highchair
Historical
Hi-tech
Hoover
Internet
Iron
Jacuzzi
Kettle
Kids Friendly
Laptop Friendly Workspace
Linen Towels
Long Term Rentals Available
Masks available
Massage room
Microwave
Minimalist
Mosquito Net
No single-use plastic
No single-use toiletries
Organic food & beverages
Oven
Parking Included
Pets Considered
Pool Private
Pool Shared
Private Car Park
Private entrance
Professionally cleaned
Romantic
Safe
Safety Card
Satellite Or Cable
Sea View
Security System
Self Check-in
Shared Car Park
Smoke Detector
Smoking Forbidden
Social distancing
Staff wear protective equipment
Stereo System
Tennis Court
Terrace
Toaster
Tv
Ventilator
Victorian
Vineyard
Washing Machine
Waste Sorting
Wood
Work Desk
Reviews
This place would love your review